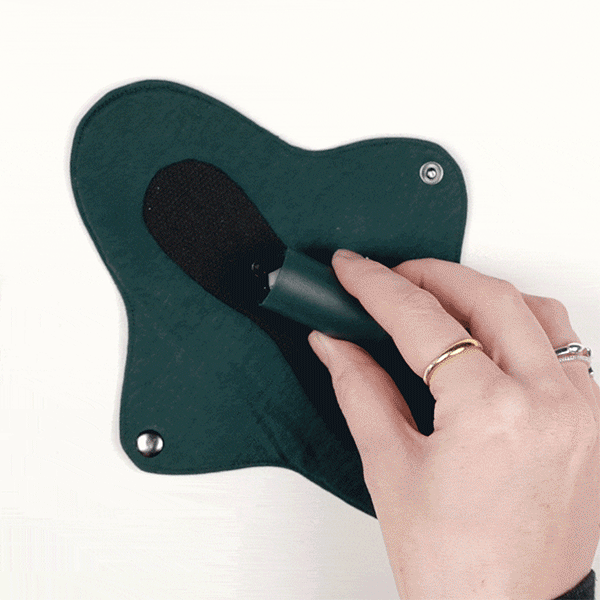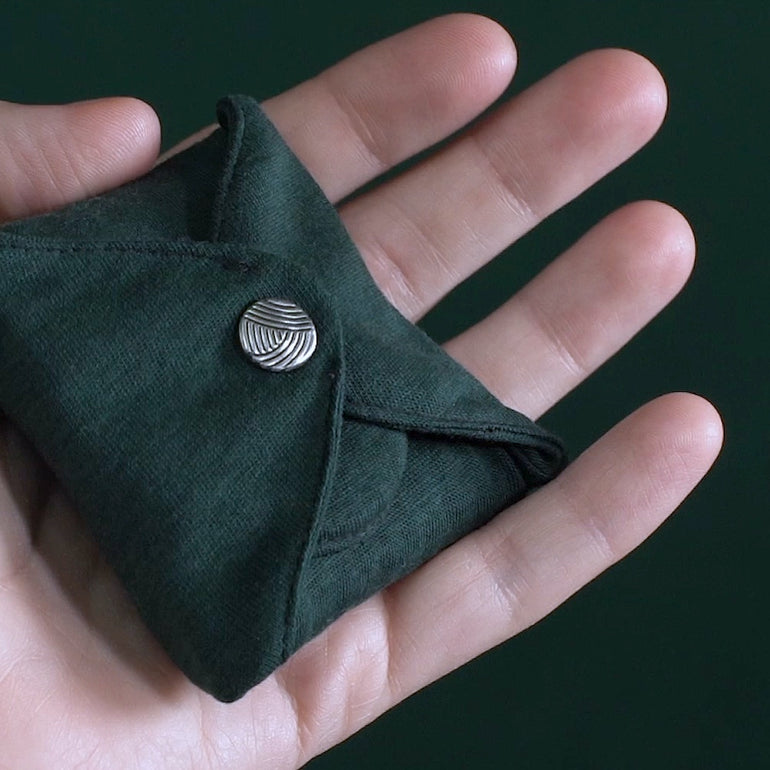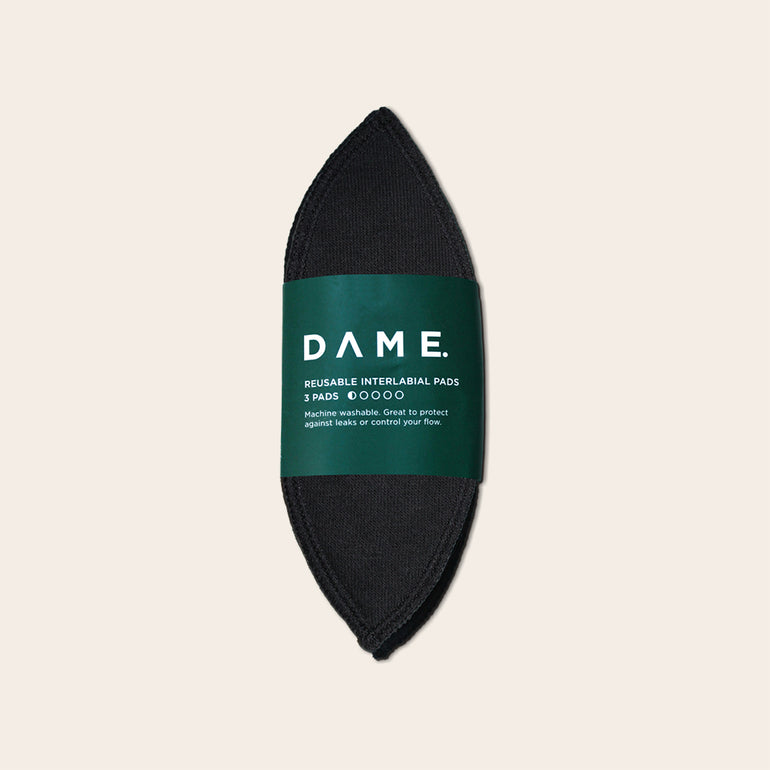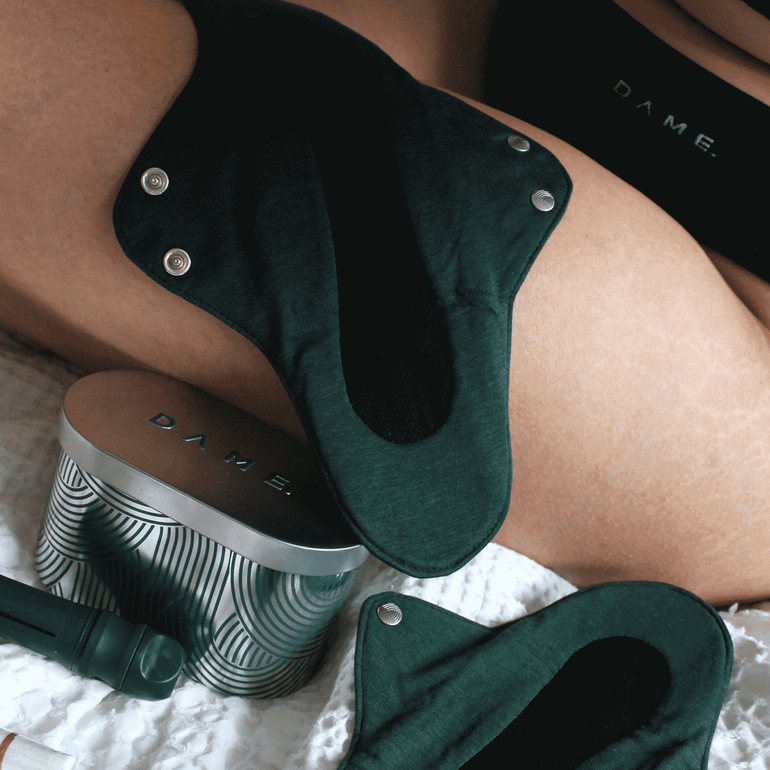 Introducing the next generation of our reusable period pads. They're more secure, absorb faster and last longer.
MULTI BUY SAVINGS 🎉
Buy 3 save 5% | 5 save 10% | 7 save 15%
Description
sizes
how to use
cleaning and care
FAQ's
Made using our unique patent-pending DAMEdry™ technology, five layers work together for total period protection.
The top layer quickly wicks away moisture, while the waterproof lining prevents leaks and antimicrobial technology prevents odour.

Mini (interlabial) ○○○○
For spotting, controlling & directing a heavy flow onto your pad or period pants and as backup for a tampon or cup
Liner ●○○○
Absorbs the equivalent of up to 1 regular tampon or pad
Length - 17cm
Regular ●●○○
Absorbs the equivalent of up to 2 regular tampons or pads
Length - 20.5cm
Night ●●●●
Absorbs the equivalent of up to 4 regular tampons or pads
Length - 28cm
Pop the pad into your underwear black side up
Pull the wings under the gusset of your underwear and snap the poppers together
Wear comfortably for 6-8 hrs
Interlabial pads are worn by placing the pad between your labia - find out more about interlabial pads HERE
Infused with sustainable odour control,using non-nano recycled silver. Contains a biocide: silver chloride
After use, rinse in cold water until it runs clear
Wash by hand or add to an existing dark load and machine wash up to 40c
Line dry
Avoid bleach, fabric softener and tumble drying
---
Free shipping on orders over £50
Reusable Period Pads
£6.99




5 LAYERS OF COMFORT
DAMEdry™ technology
Organic cotton top with a super-absorbent middle, holding 20x its weight in 10 seconds.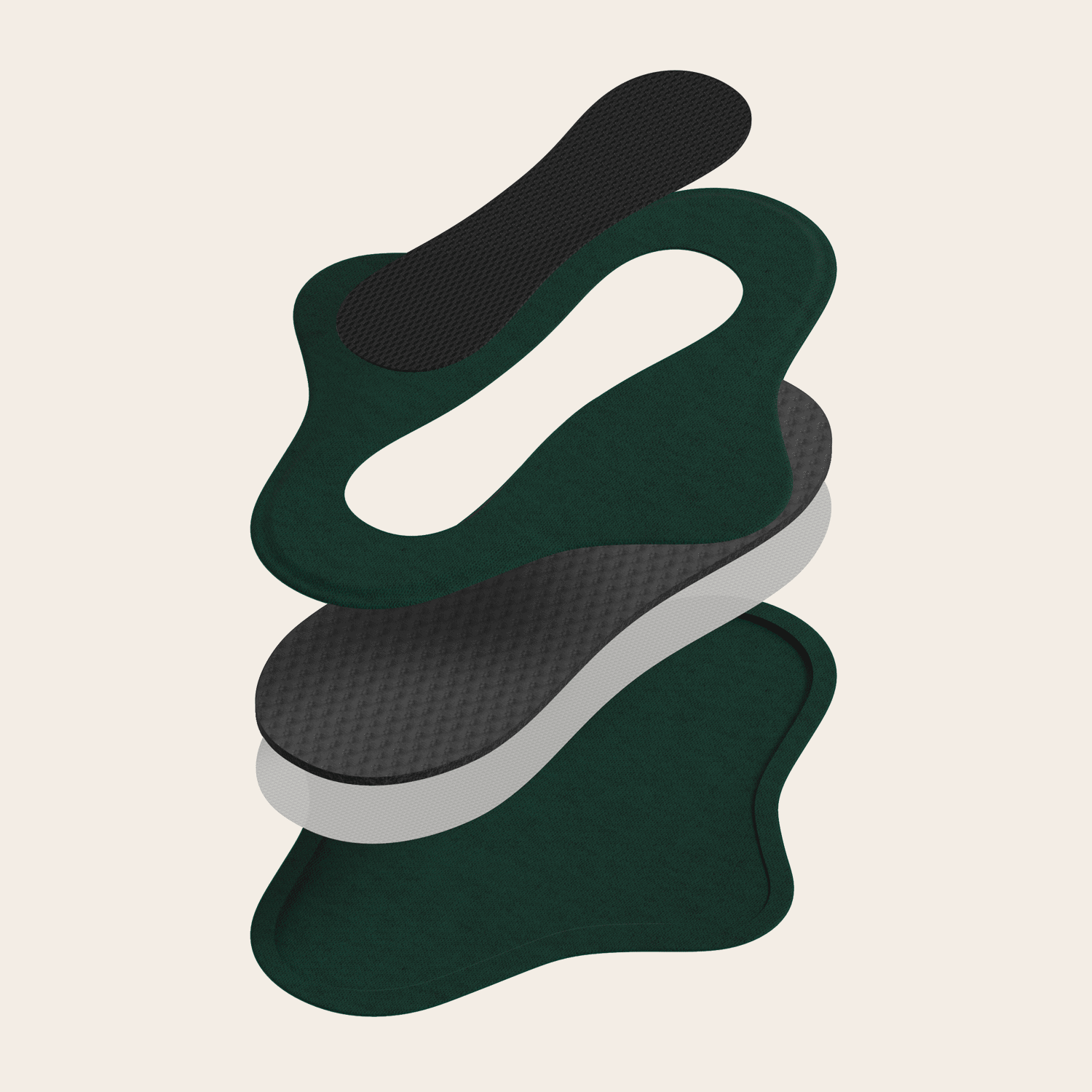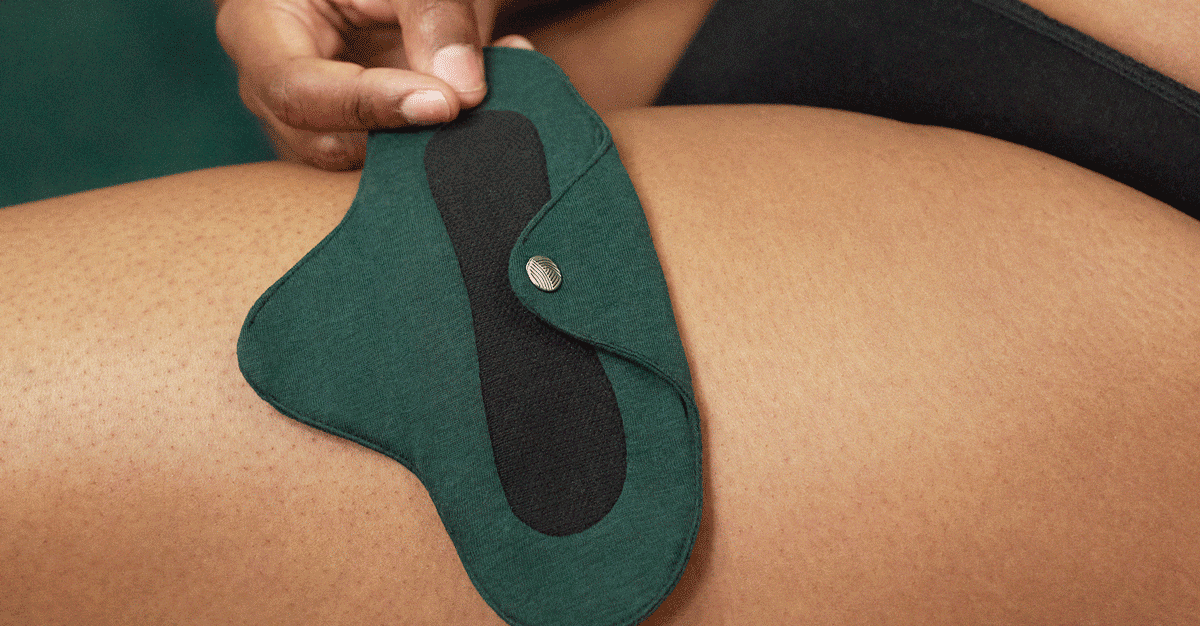 ORGANIC COTTON
Soft and thin against your skin
Our ultra thin patent-pending construction feels invisible in your pants.