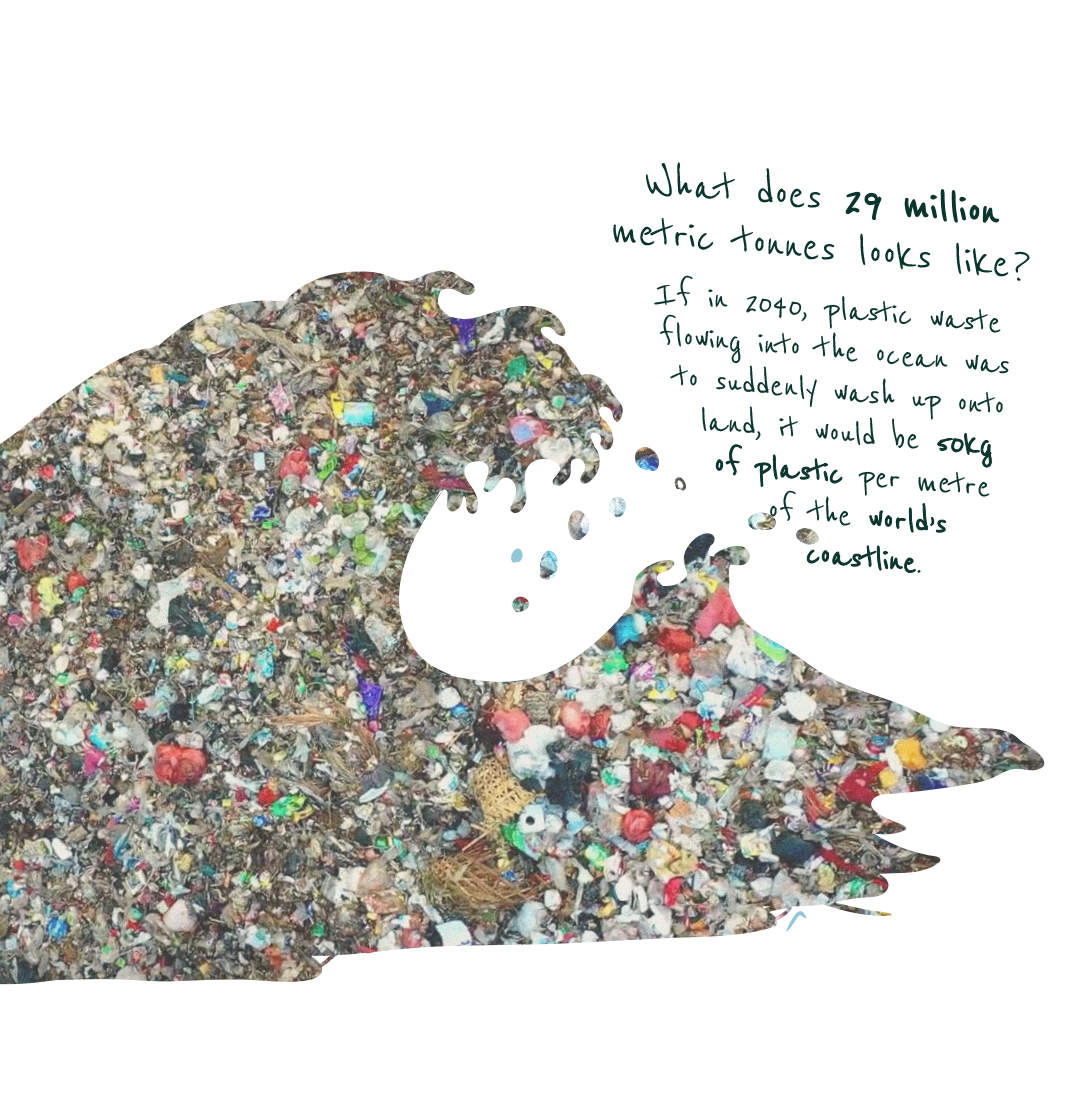 No period needs to add to the plastic crisis
Things are bad, really bad. Without drastic change, plastic waste flowing into our oceans is expected to triple by 2040, to 29 million metric tonnes a year.

The decades of plastic waste never disappears, it just breaks down into ever smaller pieces known as microplastics, insidiously polluting the water and the life that depends on it.

Solving this problem is part of what sparked DAME into existence.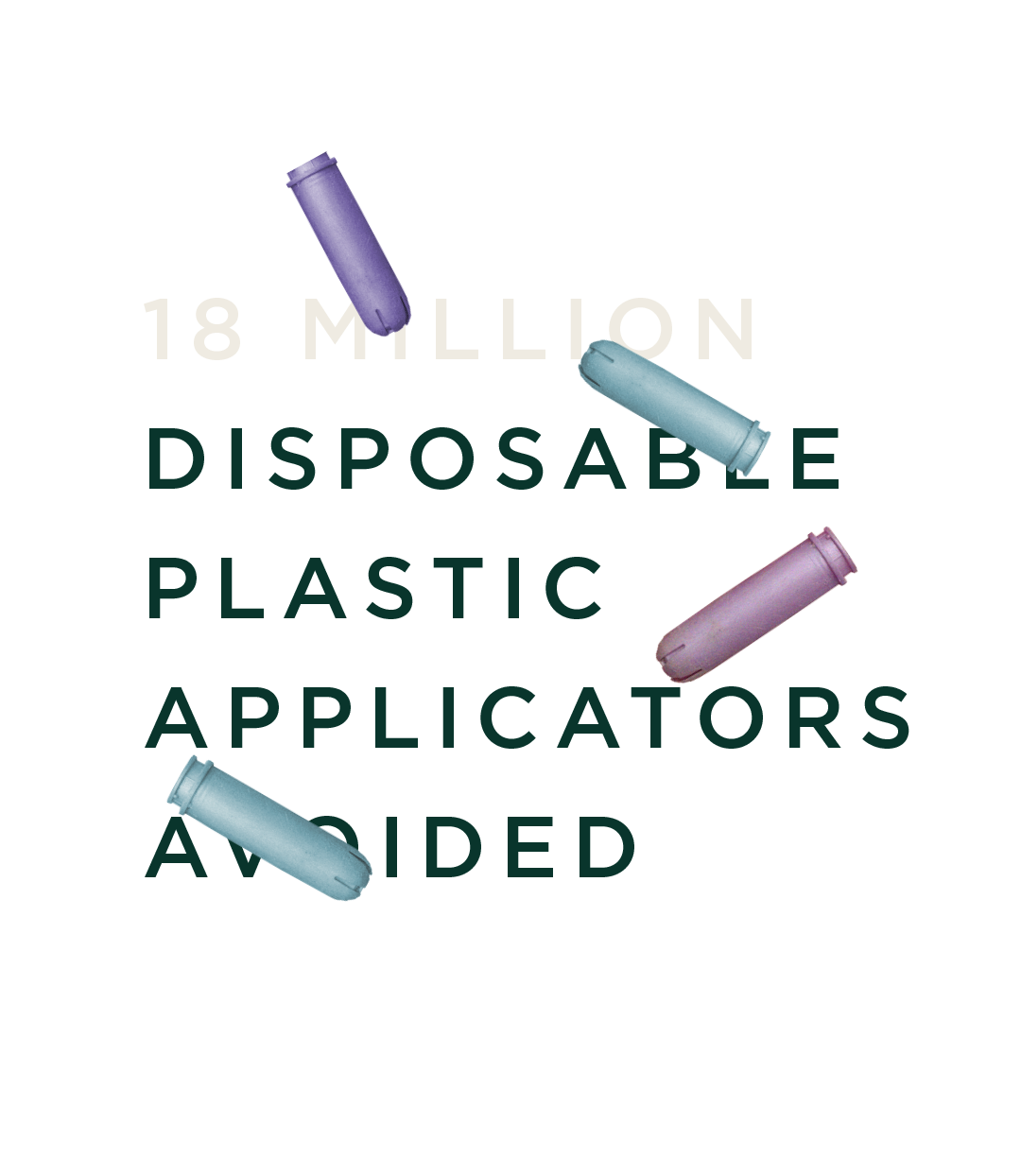 Small changes = big change
We believe tampon applicators are useful, but throw them away and they become useless. Perhaps useless is too kind. 1.3 billion plastic applicators are thrown away after just one use every year in the UK.

We know that a lot of you prefer tampons with applicators. Always have, always wills. That's why our reusable applicator is designed to give you all the benefits of an applicator with none of the downsides.
The more you use your DAME applicator, the more sustainable it becomes. We always track what products our applicator is replacing, how many of you are using them, and how frequently. That's how we know that to date (July 2023), they've saved over 20 million disposable plastic applicators ending up as waste.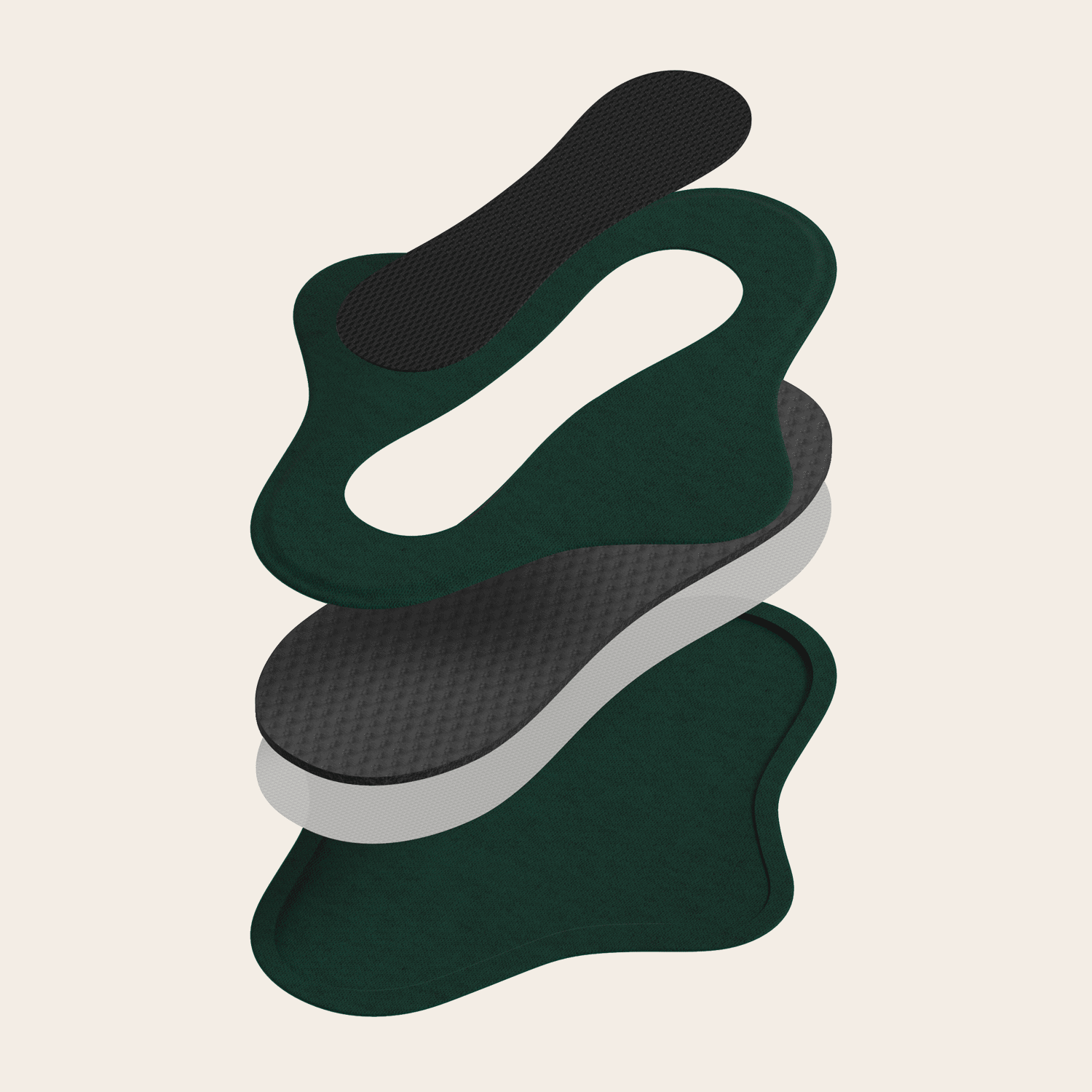 Softer. Thinner. Drier. Greener.
Did you know a regular period pad is made up of about 90% plastic.

Plastic can be very good at hiding in plain sight like that. We know that liners, day pads and night pads play an integral role in almost all of our period routines, so we've created an alternative to disposables.
Our pads are softer, thinner and drier than disposables, and if that means you make the switch and keep reusing them, they're greener too — a lot greener.

About 16% of our pad customers use DAME pads and only our pads to manage their periods, the rest are using them as part of a mix of products which best suit their needs.
Like with our applicator, we've asked you what our pad has been replacing, and how often you've been using it. Which is how we know our reusable pads have replaced 5 million disposable pads since we launched them (true as of July 2023).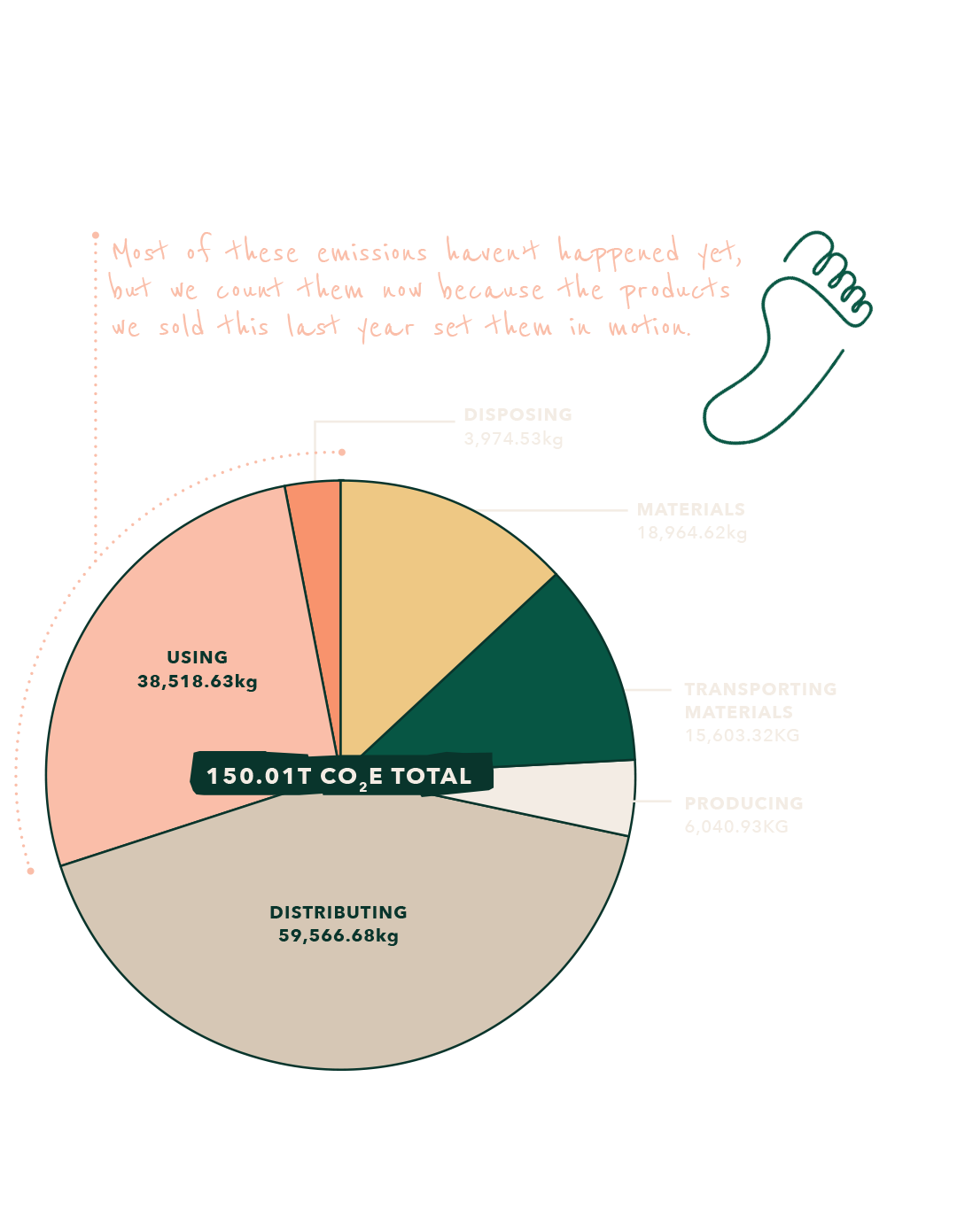 Make love not emissions
This graph covers the carbon emissions for the full lifecycle of all of the products we sold in 2021. Before we explain what it shows, it's important to note that periods aren't causing climate change, broken global systems are. But if we want to make more sustainable period products it's important we understand their carbon impact, so we know where to make improvements.

We measure every step of our products' existence - from the impact of the materials, production, and transportation, to the impacts of using the products and finally disposing of them. The two largest areas of carbon emissions are using and distributing. Interestingly, it's our reusable products which create the emissions in the using phase, because you will be washing them again and again for years to come. And it's our disposable products which make up the lion's share of the distribution emissions as they are sold more frequently, in higher volumes.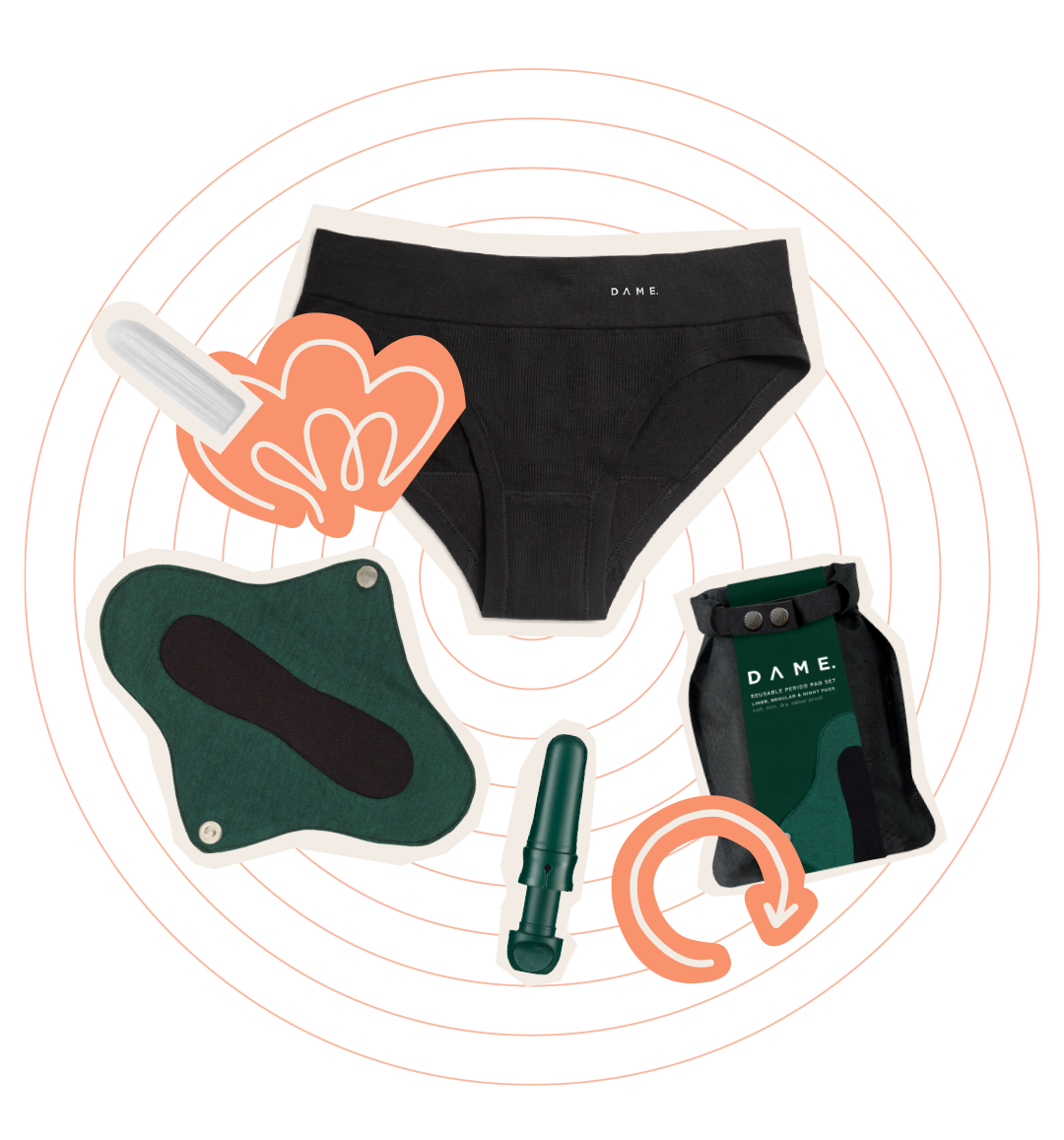 From field to fanny
We conduct Lifecycle Assessments of all our products to understand how we can design out negative impacts and design in positive impacts at every stage of its life.
With disposable products, like our tampons, the most important things to consider are the impact of getting the product from the field to your fanny, and what happens after using it.
With reusable products, by far the biggest factor is how often the product gets used, which is why performance, durability, and product care become so important.
In both cases a product's lifecycle is full of difficult decisions and trade-offs.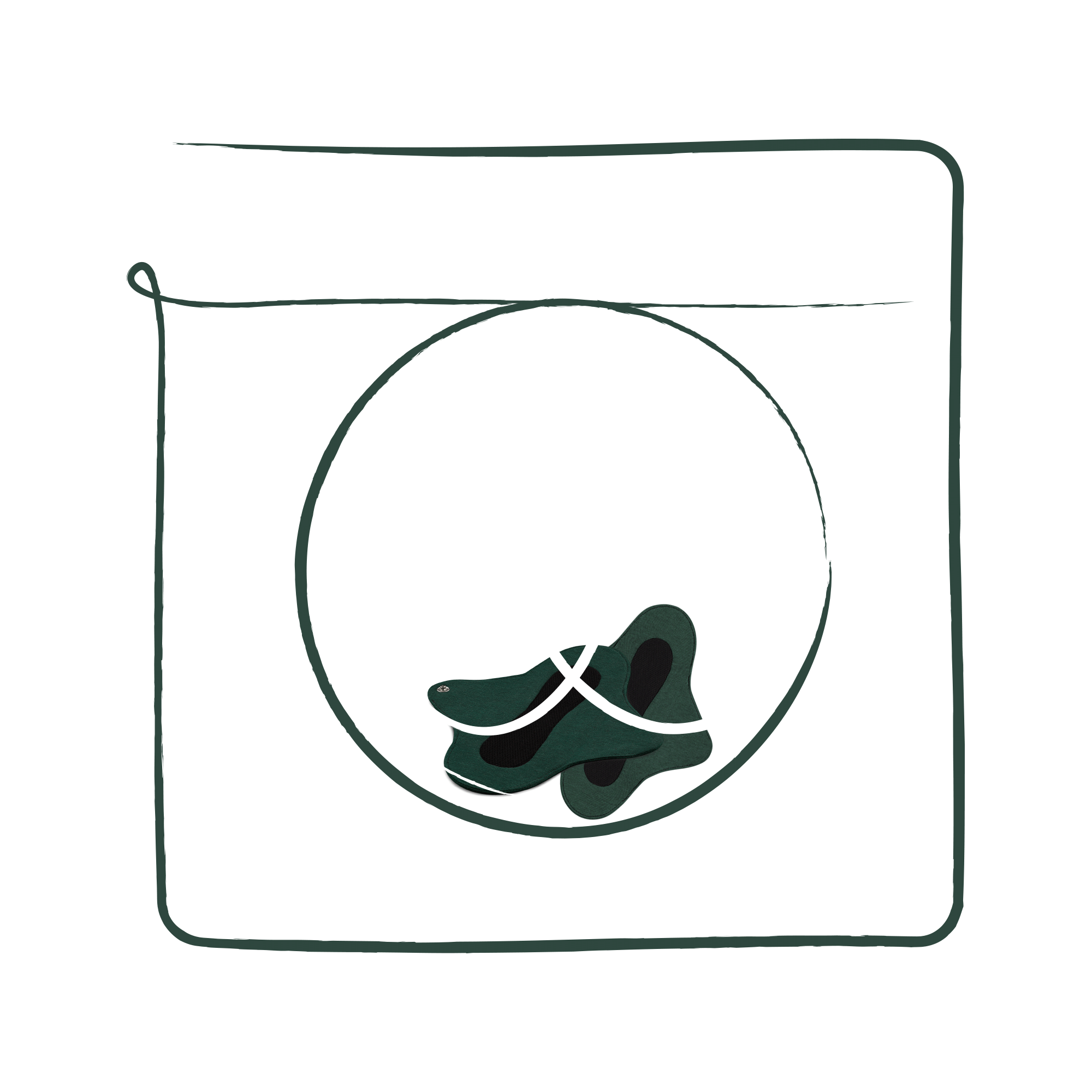 How you wash your pads and pants has the biggest impact on their carbon footprint
When it comes to washing your pads and pants, we recommend you soak them overnight or rinse under cold water until it runs clear, then just add to an existing wash at 40c.
This is what we account for in our carbon analysis. Do that and your pads will have a
5x smaller carbon footprint than disposables.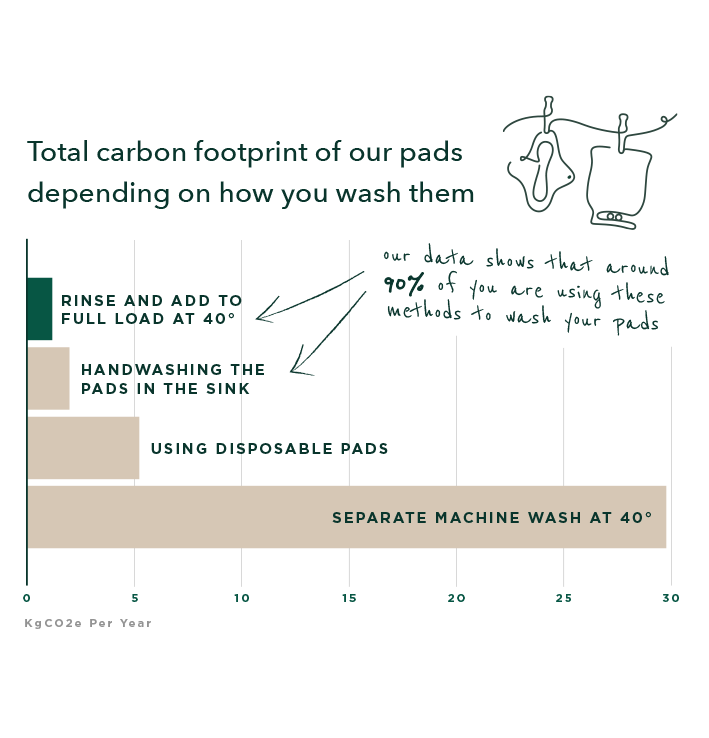 Washing your hands of carbon guilt
If you put the pads in their own separate wash every time you use them, they will have a much bigger carbon impact than disposables.
It's called an unintended consequence. So please, put them in with your regular wash. The table on the left shows the full carbon footprint of our pads vs disposables.
You can see how much it changes depending how you wash them.