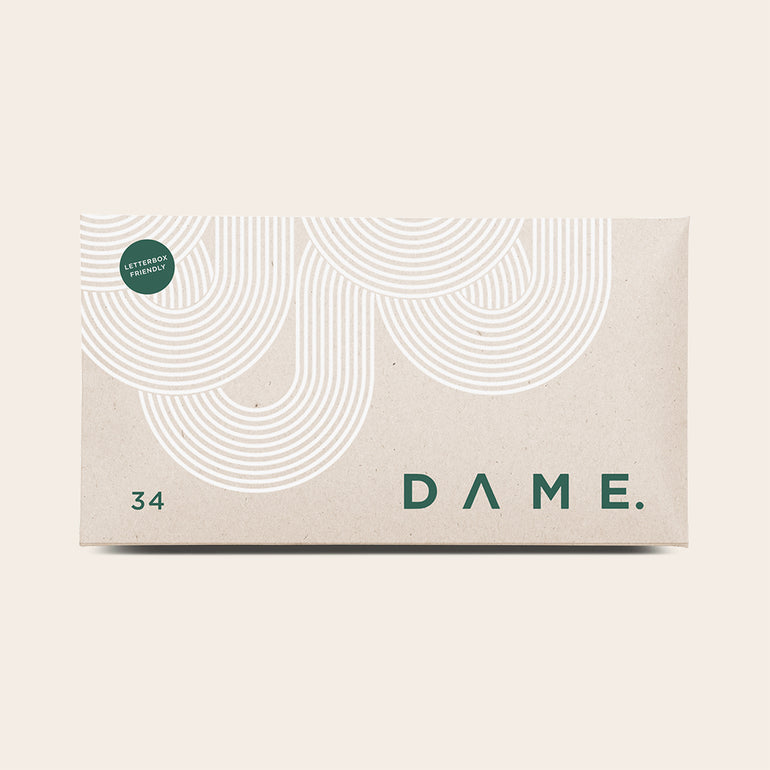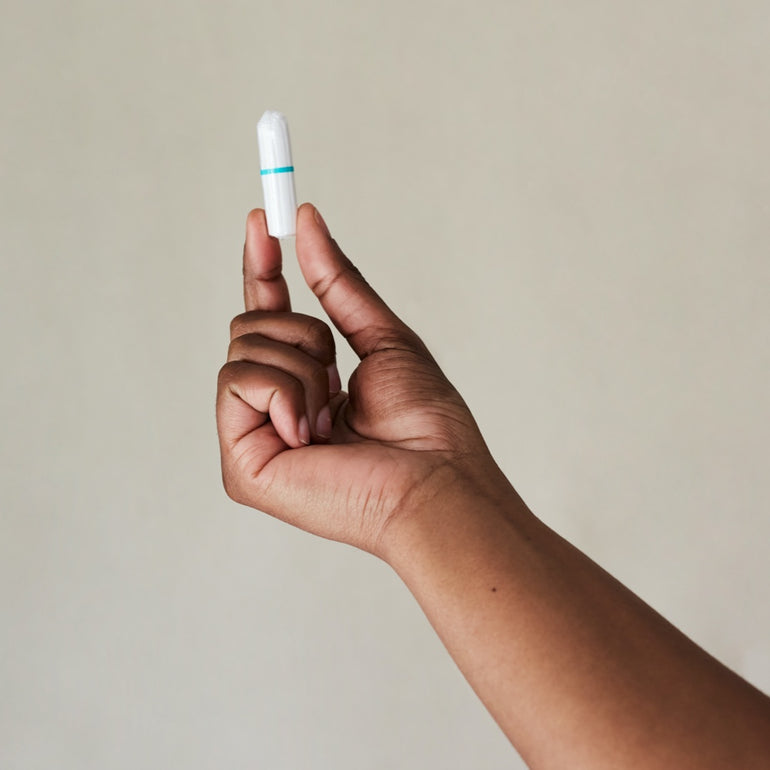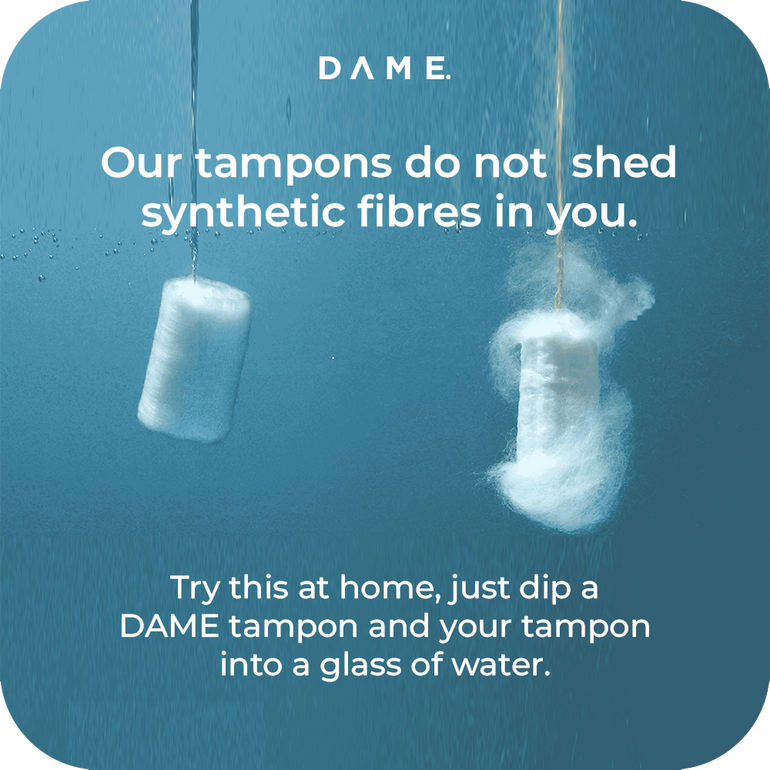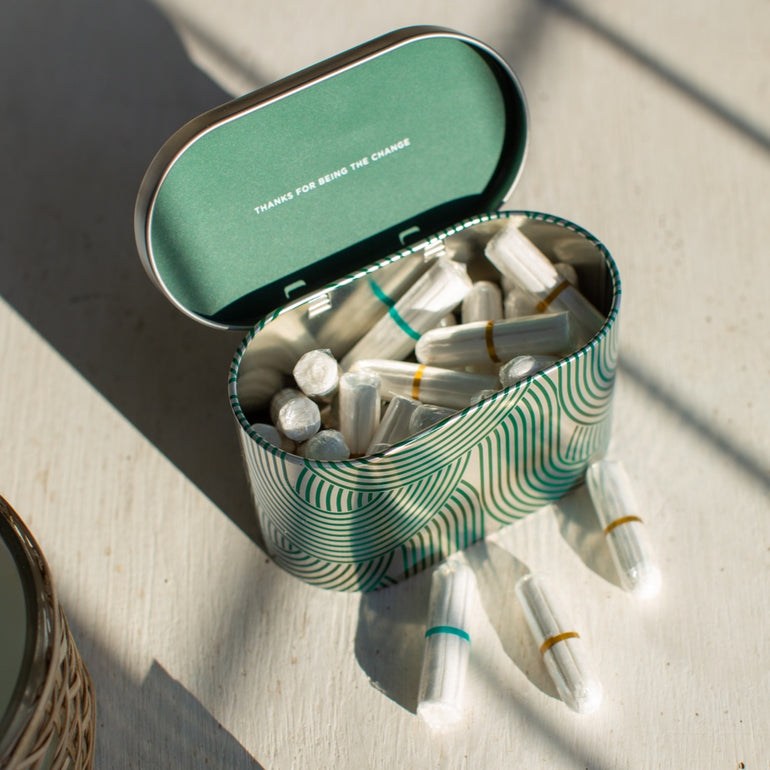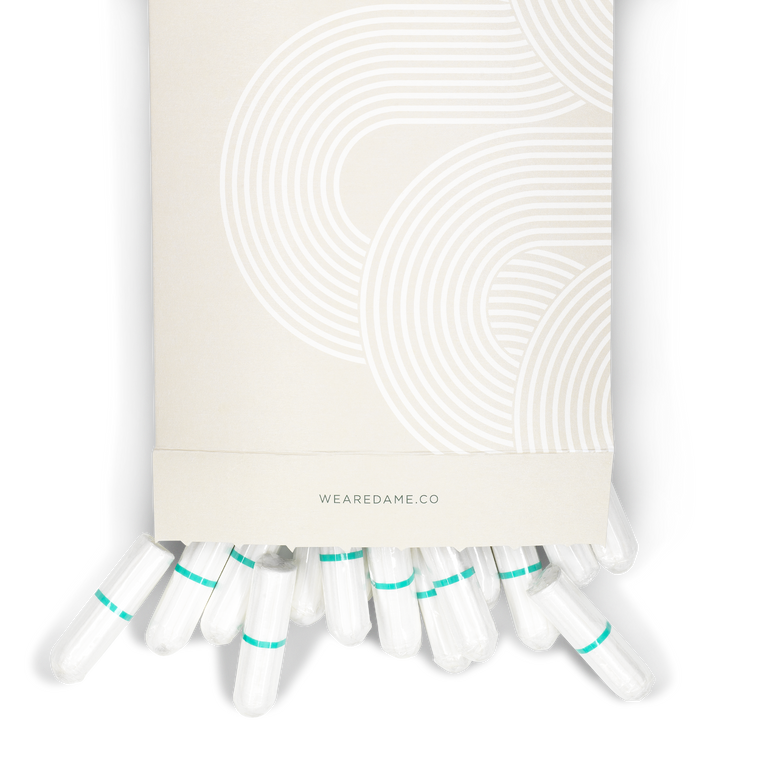 Organic Cotton Tampons (34)
Description

FREE FROM

BENEFITS
100% certified organic cotton, free from toxins and plastic. The benefits can include lighter, shorter, or less painful periods, and less vaginal and vulva irritation.
Pesticides, plastic, bleach, super-absorbents, colouring, and harsh chemicals. Even our wrappers are biodegradable cellulose.
Many customers report their period becomes lighter, shorter, or less painful within 60 days of switching to our organic tampons.
---
Free shipping on orders over £50
Organic Cotton Tampons (34)
Our tampons



FAQ
What are DAME tampons made from?
100% natural organic cotton, that's it. No plastic cover. No synthetics. No harsh chemicals.
Our tampons are made to OEKO-TEX STANDARD 100 which means they've been proven not to contain known harmful chemicals regulated by REACH and tested for per- and poly-fluorinated alkyl compounds (PFAS).
How are DAME tampons better for my body?
The average woman uses 12,000 tampons in her lifetime. That's a tampon inside your vagina for a total of 7.5 years.
Most tampons are made from synthetic fibres, plastics, and treated with harsh chemicals. We think it's time to be honest about what goes into women's bodies, so we make our tampons with nothing but organic cotton.
What are DAME tampon wrappers made from?
Our organic cotton tampons are wrapped in cellophane, a material derived from plant cellulose. Unlike man-made plastic polymers, which are largely derived from petroleum, cellophane is natural. Originating from a natural source means it can biodegrade with the help of microorganisms in the soil, just like plants and leaves.
The cellophane used to wrap the tampons is 'OK Compost' home compostability certified and will biodegrade within 2-4 months or 1 month if it ends up in freshwater conditions.
What tampon absorbencies does DAME offer?
We offer three absorbencies of tampon:
Regular tampons, which absorb 6-9ml of blood (good for most days of your period)
Super tampons, which absorb 9-12ml of blood (extra absorption for heavier days)
Super plus tampons, which absorb 12-15ml of blood (we've got you covered for the heaviest days)
Make sure to always use a tampon with the minimum absorbency to match your flow.
How subscription works
Adjust or cancel any time
You can easily change, pause or cancel your deliveries any time.
Letterbox friendly
Our special envelope boxes are designed to squeeze through 95% of UK doors.
CERTIFIED ORGANIC COTTON
What's in your tampon, is in you.
What your body absorbs from your tampon is as important as what your tampon absorbs from your body.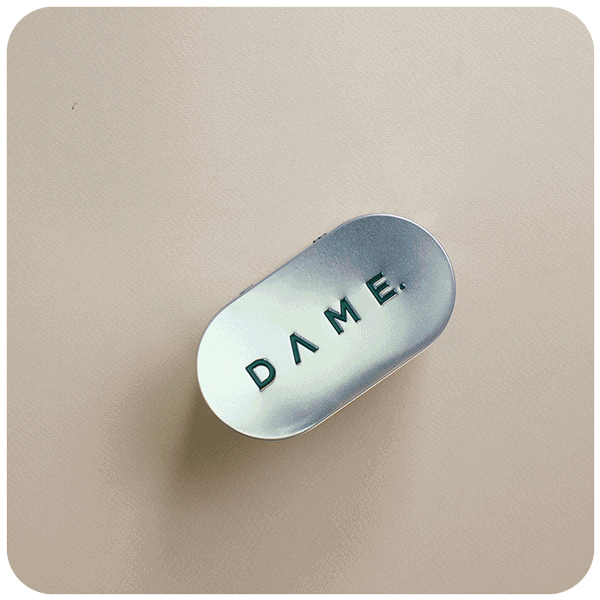 DAME DELIVERS
Refills through your door
Subscribe to get regular deliveries of organic cotton tampons, and never run out.
Supporting cotton communities
Our cotton is grown on organic certified farms with strict environmental and social criteria. In supporting DAME you will also be helping support cotton communities with our pioneering Certifiable Carbon Insetting programme, aligning our carbon investments with our value chain.