Reusable Pads to Reusable Nappies
If you're a DAME using reusable period products, it's possible you've considered which other eco swaps you can make at home. Those of us with children are probably very aware of the multitude of products we're told we need with a new arrival. Sadly, they're often single use and full of plastic and chemicals that you may not want near your baby's sensitive skin. Bambino Mio are here to change that, while making your lives as parents a little easier.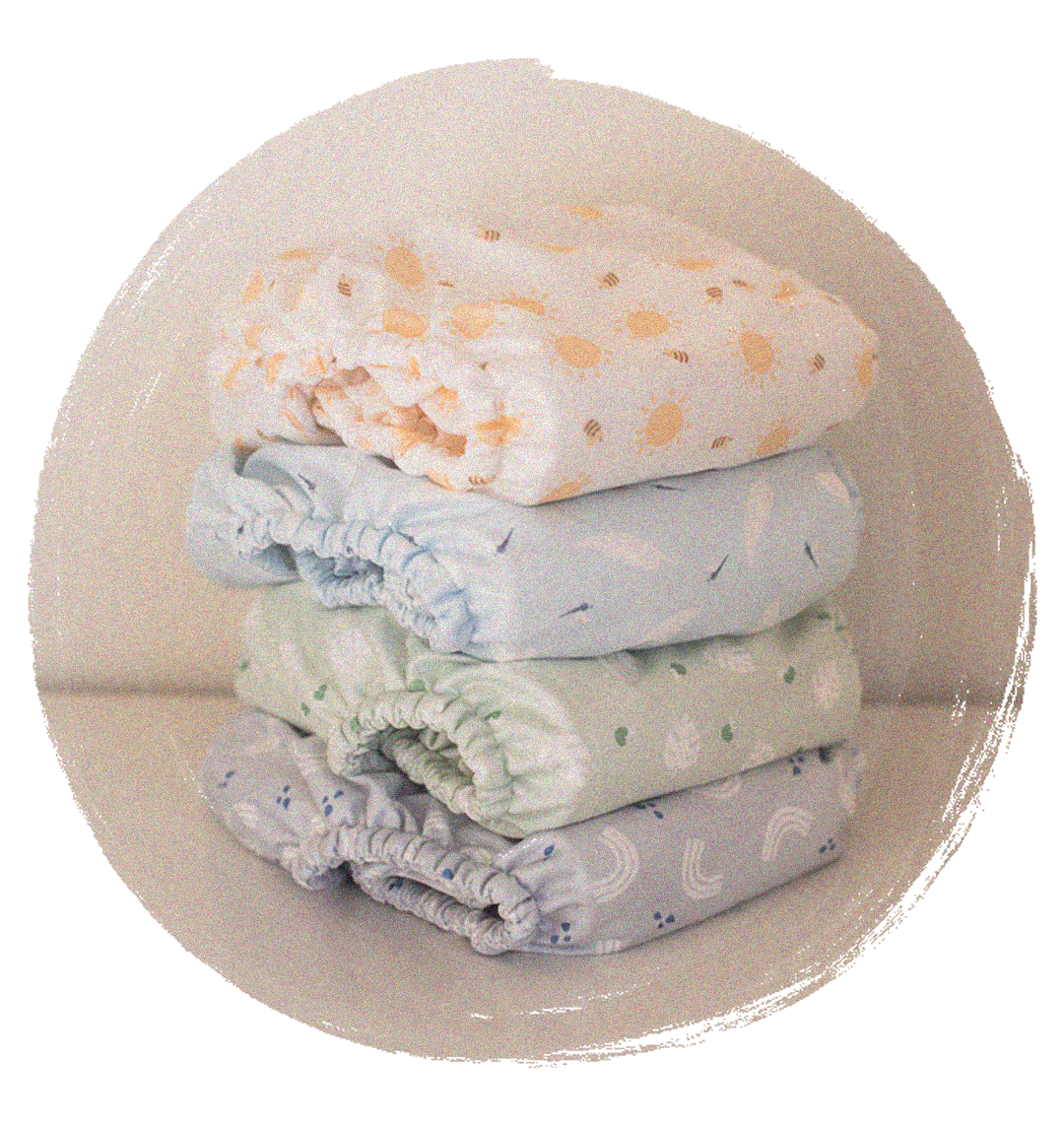 So, how do reusable nappies work?
Reusable nappies work in exactly the same way as any other nappy. The only difference is that when it comes to changing, you set your nappy aside to wash, rather than throwing it away. Bambino Mio's reusable nappies are made from super absorbent fabric rather than the chemical gels which can be found in other nappies and often irritate a baby's skin. That means your baby may get a lot less nappy rash after making the switch.
What are the benefits of reusable nappies?
They're greener Similarly to single-use period products, around 250 million single-use nappies are thrown away every day where they lie in landfill for over 500 years or get incinerated. To date, Bambino Mio has saved over 2 billion nappies from being thrown away!
Saving money over time Bambino Mio's chemical-free nappies are also an affordable, easy-to-use alternative to disposables. By opting for reusables, parents can save over £650 and with energy costs factored in to wash reusable nappies, they still prove to be over 50% cheaper. If parents go on to have more children, the nappies can be reused again and again – typically saving parents over £1,000!
Better for your baby The majority of Bambino Mio products are OEKO-TEX® Standard 100 and Intertek certified – these are the leading global certifications to ensure our textiles have been independently tested for harmful substances and guarantees the safety of the materials used. Another benefit is that many reusable nappy users experience a much easier transition out of nappies and on to the potty.
They're easy to fit Getting the right fit is important, so you just need to make sure you adjust the nappy to suit the shape of your baby. There are simple poppers to adjust the length of the nappy - you let these out to increase the size of the nappy as your baby grows. Then you use the tabs at the front to adjust the waist and angle them to adjust the fit around the legs – just make sure there are no gaps. And finally, you check that none of the absorbent inserts are peeking through. Simple.
Washing and drying is simple It's recommended to store used nappies for a maximum of three days. When washing day arrives, you lift the laundry bag out of the bucket and transfer the load into the washing machine. The nappies can be washed within the laundry bag so there is no need to handle dirty nappies. It's advised not to overload the washing machine to allow your nappies to move around well inside the drum.
Nappies can be washed at 40°C with a non-biological washing detergent and no fabric softener. The Bambino Mio laundry cleanser is great for keeping nappies extra clean – tackling any tough stains and odours. It's free from nasty chemicals such as enzymes, perfumes and optical brighteners. Sunlight is also a great natural way to remove stains! Reusable nappies can be tumbled dried on low, however, as always, air drying is a much better option where possible.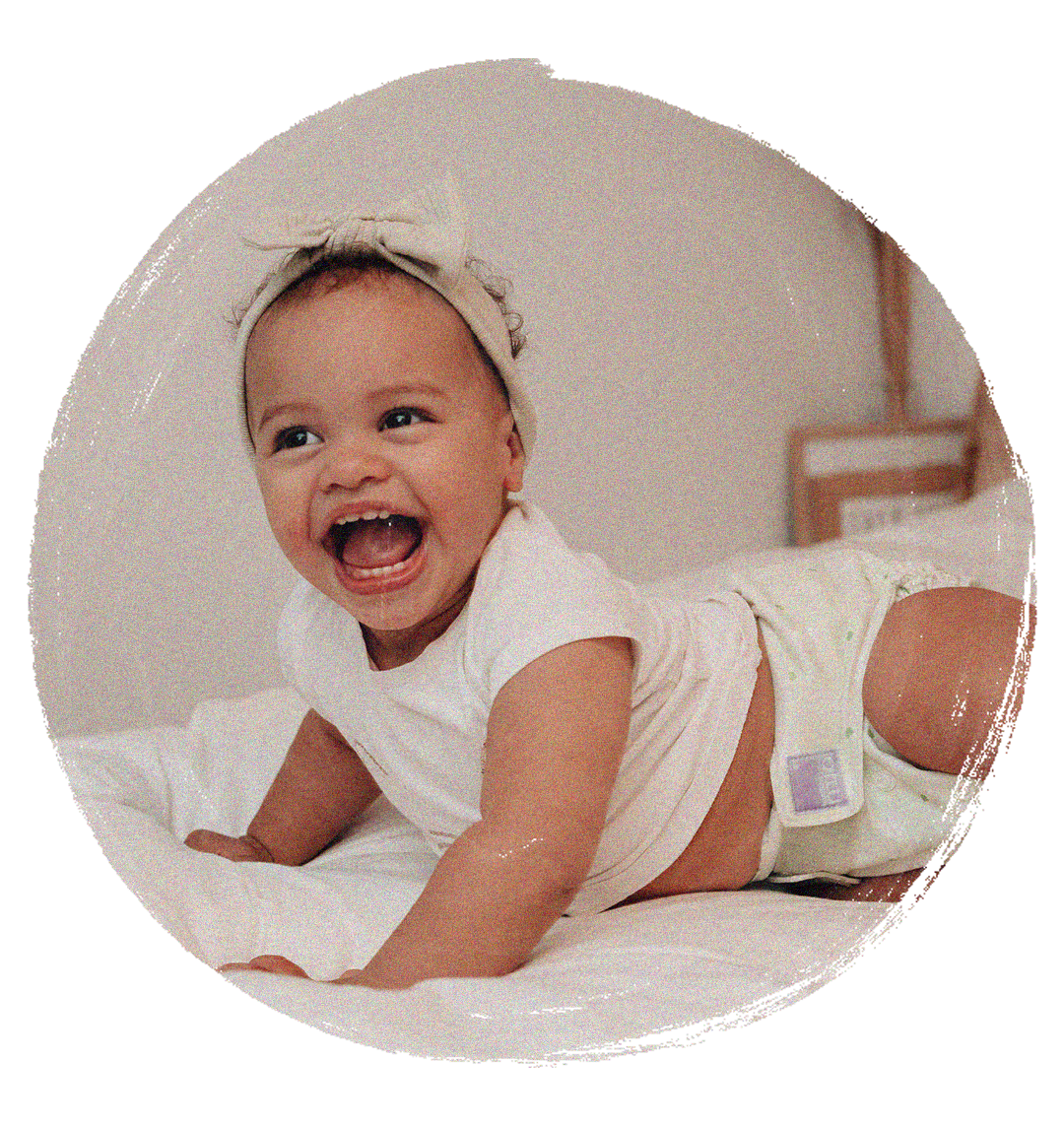 The 2 main questions
How many nappies do you need? A complete set of nappies (which will save around 5,000 disposable nappies from landfill) has all the nappies you'll need from birth to potty - 16 nappies and a selection of accessories. You can also customise your nappies by adding inserts for more absorbency as and when you need it.
How do you get rid of poo? Before children, dealing with poo can seem like a daunting task. However, it's one job that quite quickly becomes part of your day-to-day. New babies have very loose poos due to their milk-based diet so a quick rinse under water is all you need. As your baby moves on to more solid foods (at around 6 months) their poos will become more solid too. Bambino Mio have nappy liners which are great for making this step mess-free! You can choose from either reusable liners or disposable ones and all you need to do is tip the poo into the toilet and put the liners either in the bin or into your wash bucket.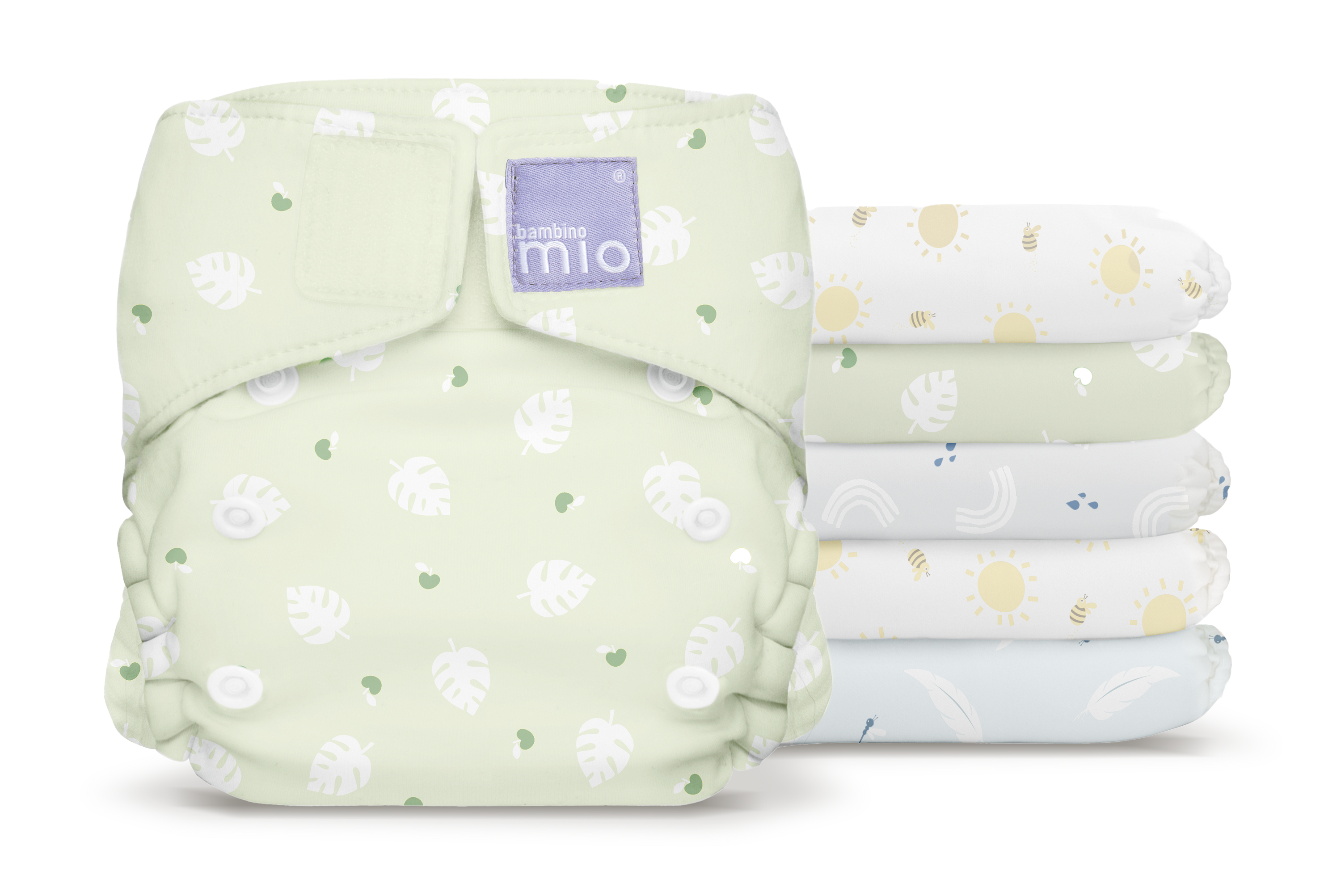 You can find more information about Bambino Mio and their award-winning reusable nappies and baby accessories at www.bambinomio.co.uk and get 10% off sitewide with the code: BMDAME10