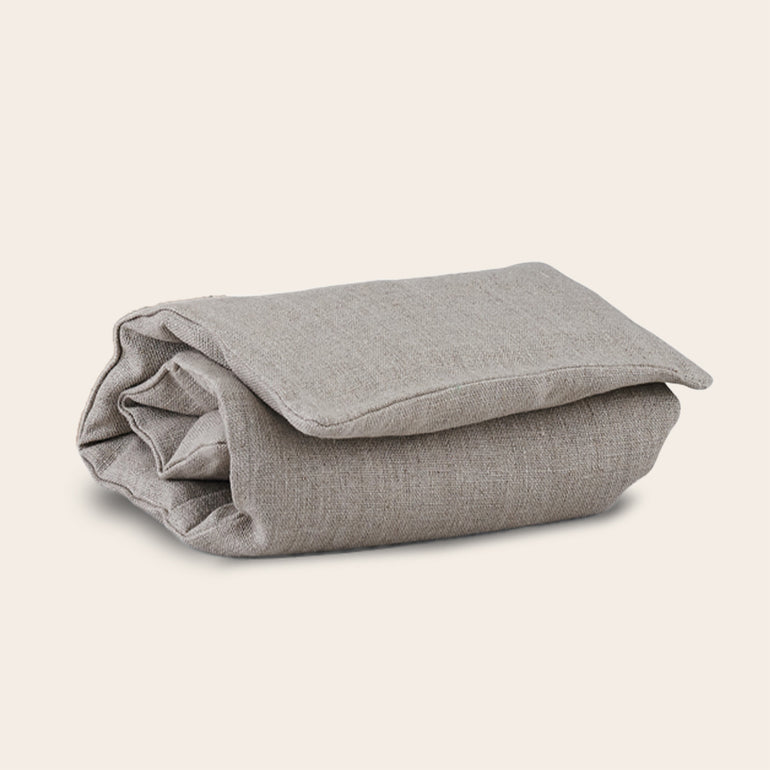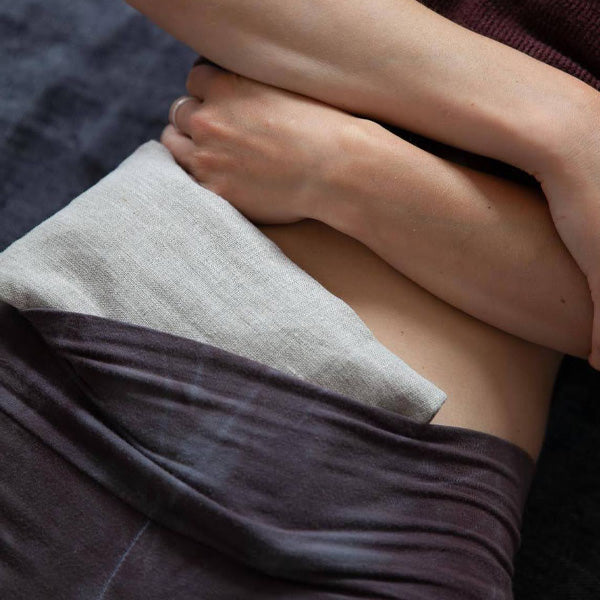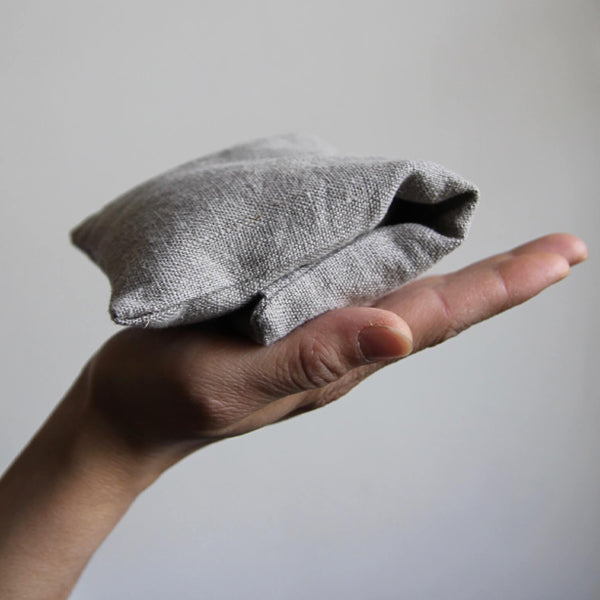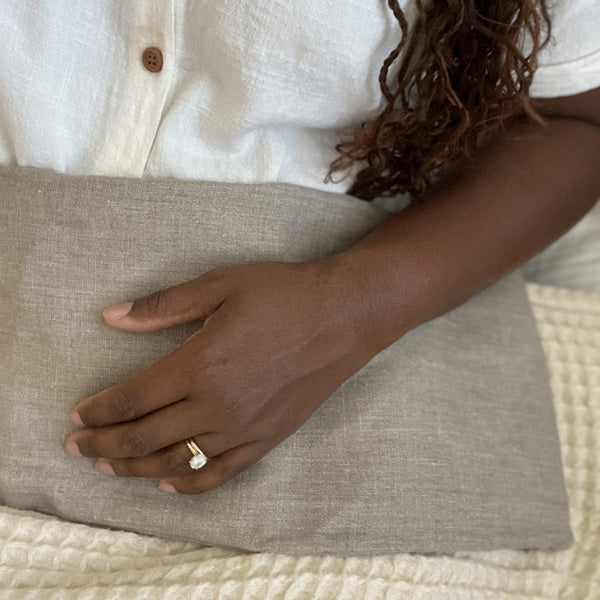 Description

How does it work

Sizing

Cleaning & Care

Important stuff

OTHER INFO
Flexible hot or cold pack for natural pain relief and comfort.
The natural wheat grain filling shapes to the contours of your body.
For a warm compress: heat inner bag in the microwave for 30-60 seconds (small) or 1-3 mins (large) at 600W. In the oven, warm for 5-10 mins (small) 10-15 mins (large) at 125℃. Retains heat for up to 20 mins (small) and 40 mins (large).
For a cool compress: place in the freezer in a container for up to 1 hour.
SMALL - 23x12cm, 200g
LARGE - 60x20 cm, 1kg
Outer cover - Machine washable up to 30 degrees. DO NOT tumble dry. Hot iron as needed
Inner bag - Spot clean only, DO NOT machine wash
Oven and microwave safe, CE approved
DO NOT heat in a gas oven or grill
Make sure the bag can rotate freely in the microwave
DO NOT overheat
DO NOT place directly onto sensitive or damaged skin or when suffering from an acute illness - always consult your doctor if in doubt.
Not suitable for children
DO NOT leave unattended with children under the age of 4
Manufactured in the UK
Use around the body for targeted relief from period pains, cramps, back aches etc. Alternatively, use over the eyes for headache relief
Can be tucked into clothes to hold in place
Your wheat bag can be used indefinitely. It has been designed to last and is easy to care for
For long term storage keep in the freezer to maintain ultimate freshness
Can be scented with our lavender mist
---
Free shipping on orders over £50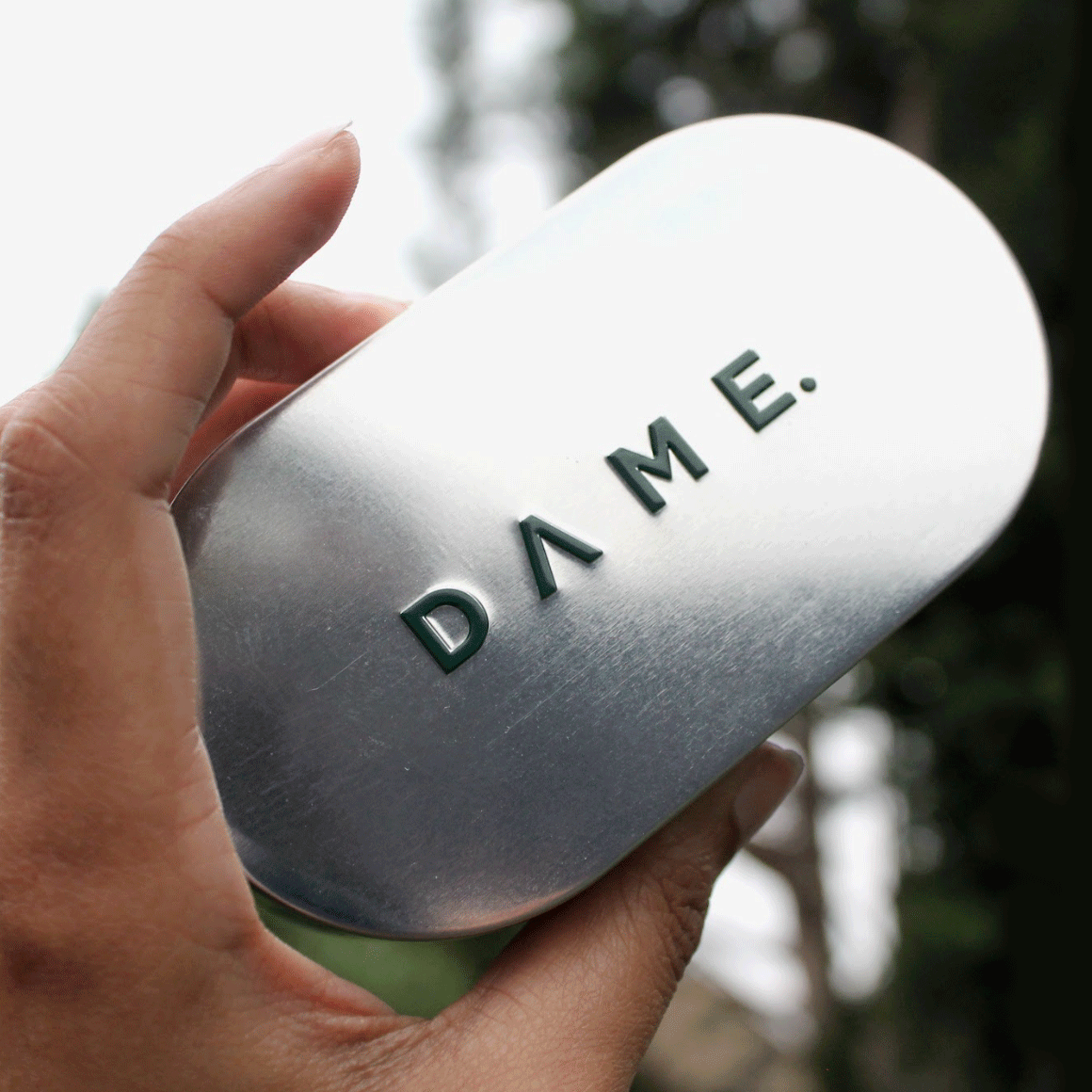 BATHROOM STORAGE
Out in the open
No more hiding in the cupboard.
Keep your period products out loud and proud.