High Waist Ultra Period Pant - 3 Pack
---
Description

STYLE & FIT

CARE

MADE FROM
Soft and super absorbent organic cotton pants with odour control technology.

Absorbs the equivalent of 5 tampons or pads each wear.


Suitable for very heavy periods.
A comfy, high-rise brief with full coverage and a smooth, flattering fit. This style is built to handle your heaviest days with full absorbent gusset coverage. Fits true to size.
For best results, rinse your pants in cold water, then add to an existing dark wash up to 40 degrees. More.
Body: 90% organic cotton 10% spandex
Gusset Liner: 100% responsible cotton, with botanical odor control HeiQ Mint and quick-drying finishes 
Waterproof Gusset Inner: 90% responsible cotton 10% polyester with PU lamination, with HEIQ Mint botanical odor control
Waterproof Layer: 100% polyester
---
Free shipping on orders over £50
High Waist Ultra Period Pant - 3 Pack
Our underwear




FAQ
How Do DAME Reusable Period Pants Work?
DAME period pants are made with responsibly sourced and organic cotton fabrics which feel soft against your skin, and absorbent cotton rich inner layers to capture your flow. 
The unique gusset construction acts as a waterproof barrier to side leaks and our gusset fabric is powered by a revolutionary textile technology which dynamically responds to temperature conditions providing you cooling comfort during wear. 
This means your period pants will feel dry all day long and stay odour-proof thanks to effective and sustainable odour control inside the absorbent layers.
How Often Should I Change My DAME Reusable Period Pants?
We recommend changing your period pants every 6-8 hours. That said, it's a good idea to check them more frequently the first few times you wear them to understand how they work for you and your flow.
Can I Use DAME Period Pants On Their Own?
This really depends on you and your flow. Period pants are a great replacement for traditional period products, however you can also use them as a backup with your tampon, cup or even pad. 
All of our period pants have an absorbency rating which you can use to understand the best option for your flow. 
We recommend trying your pants at home on the first wear to understand how they best work for you. 
How should I care for my DAME Period Pants?
For best results, rinse your pants before washing in cold water, then add to an existing dark wash.
Our reusable period pants can be washed up to 40°c and should be air dried.
Please don't use fabric softener or bleach as it will affect the absorbency of your period pants. DAME period pants should never be tumble dried. 
Got more questions about looking after your period pants? Get in touch.
FAST WICKING & SECURE
DAMEdry™ technology
Our unique 4 layer construction draws away moisture quickly then keeps moisture locked up keeping you comfortable.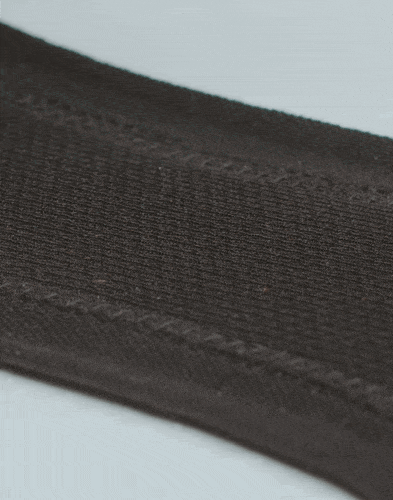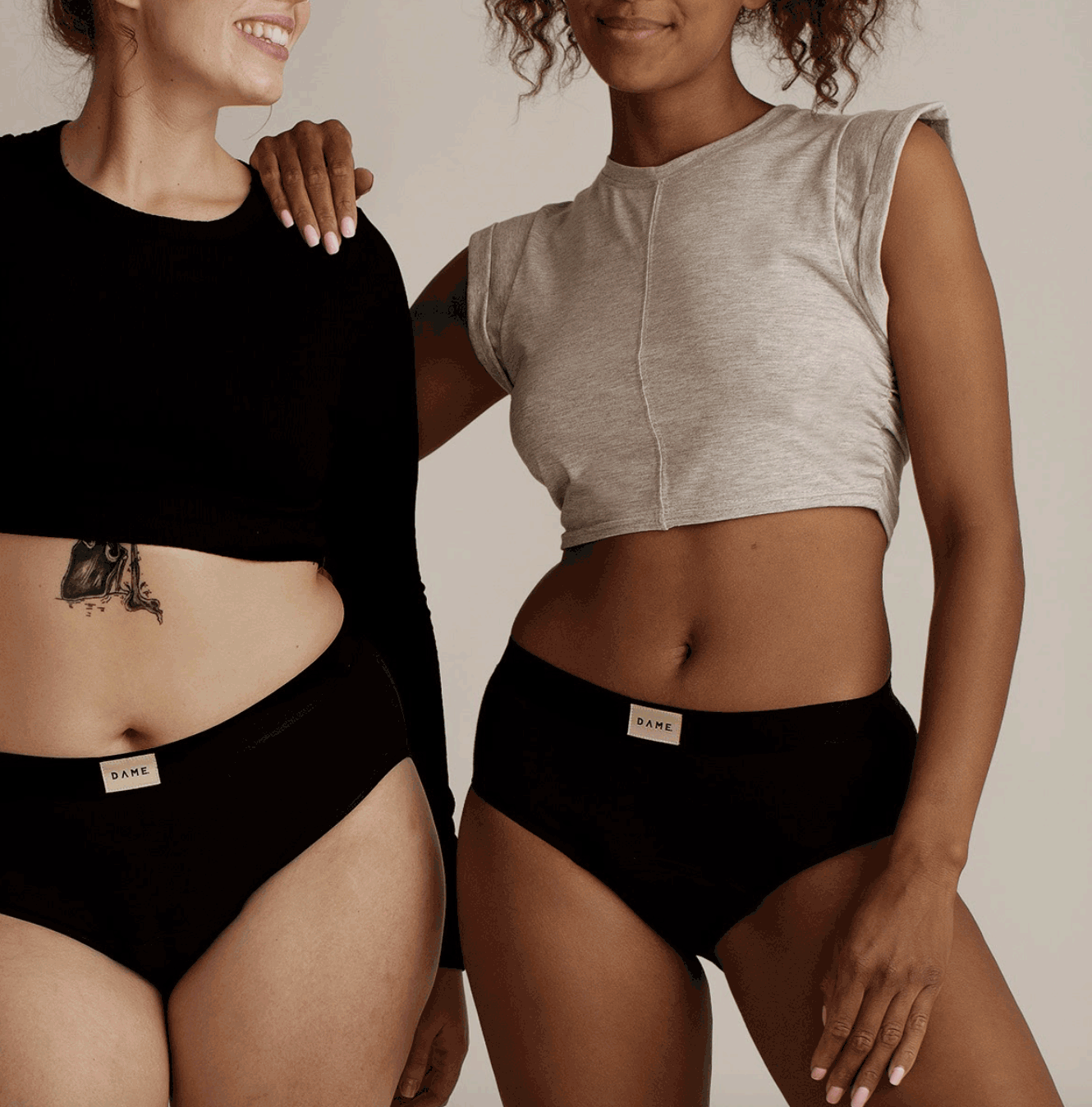 GENTLE FIGURE FIT
Soft and thin against your skin.
Cut for comfort from soft organic cotton with a deep waistband.